Let's Get Movin'! LLC is a Family Yoga and Nutrition Business
Alicia Rossman RDN, LD, Yoga Therapist

Alicia Rossman is a Registered and Licensed Dietitian, Certified Yoga Therapist, Lifestyle Educator, Reiki Master, author, and owner of Let's Get Movin'!. Alicia recently graduated the Comprehensive Yoga Therapy Teacher Training at The YogaLife Institute of New Hampshire. Alicia teaches yoga classes throughout the seacoast and works at Concord Hospital as a Nutrition and Wellness Educator for the Center for Health Promotion at outpatient nutrition. Alicia is a member of the Academy of Nutrition and Dietetics, the New Hampshire Dietetic Association, and the Yoga Alliance. She also served as a KidsEatRight Crew Member for the Academy.
As a nutrition and exercise expert Alicia strives to help others live healthy lifestyles and set goals to achieve results. Her goal is to promote healthful eating and physical activity for everyone.
Alicia earned a Bachelors degree in Nutritional Sciences from the University of New Hampshire, Durham, NH and completed her Dietetic Internship at Cedar Crest College, Allentown, PA. Alicia studied under Hannelore Moebius and graduated from The Integrative Yoga Therapy Teacher Training. She has been practicing yoga for 11 years. Alicia is a ChildLight Yoga Certified Instructor, YogaMinded Certified Instructor for Teenagers, GoGo Babies Certified Instructor, StillPoint Prenatal Teacher, and completed the Ring One Immersion Circus Yoga Training. She Authored "Miss Lyla's Banana Pancakes to the Rescue" with the mission to teach children to "Get Healthy, Get Movin'!, and Give Back". She received a letter from The President and First Lady in regards to her book and mission. Alicia has nutrition and cooking videos on Exeter Public Television and YouTube. She appears regularly as a guest on WMUR's Cook's Corner. Alicia has been a volunteer for the non-profit Share Our Strength for over 9 years and currently serves on the board for Share Our Strength Seacoast. Alicia recently received three grants from KidsEatRight. She serves on the New Hampshire Dietetic Association Board on the professional development committee. She enjoys volunteering, fishing, kayaking, going to the Exeter Farmers' Market, cooking, and gardening with her family.
What is a Certified LEAP Therapist?
A Certified LEAP Therapist (CLT) has received advanced clinical training in adverse food reactions, including food allergies, food sensitivities, and food intolerance. CLTs know how to assist clients with the LEAP Immunocalm Diet Protocols, based on the Mediator Release Test (MRT) blood test. CLTs have a minimum education of a Bachelor of Science Degree in Nutrition. Many CLTs have MS or PhD degrees, are Registered Dietitians and Dietetic Technicians.
http://colsa.unh.edu/article/fall-2012/business-plan-thats-strong-and-flexible?utm_source=insight&utm_medium=email&utm_campaign=Insight,%20Fall%202012
http://wildchat.tumblr.com/page/2
Contact Alicia today to sign up for a class nearest you or ask her to come to your School/Library/Office/Yoga Studio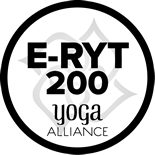 Cheryl Rossman RYT-500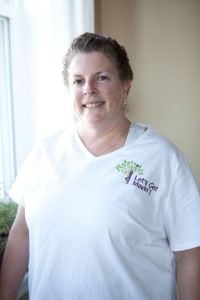 Cheryl Rossman, has graduated from level 1 Comprehensive Yoga Therapy Training Program and 200 hour Teacher Training Program  at The YogaLife Institute of NH .  She specializes in gentle classes for adults to help balance the body, mind and spirit. Cheryl also teaches chair yoga which provides an opportunity for all to experience yoga—wonderful for older folks and those recuperating from injury.  It incorporates the breath and poses in a mindful manner.
Cheryl is certified in children's yoga with course work in Yoga Minded for Teens as well as Radiant Child for autistic children and most recently she completed Pediatric Yoga Workshop with Allison Morgan MA, OTR, RYT.  Her hope is to help children use yoga to enjoy learning. A happy healthy mind and body are the first steps. So often test anxiety and peer pressure becomes a brick wall to children; yoga provides the relaxation and focus to over come these obstacles!
She is a native of Western MA and currently lives in NH with her husband of 30+ years Bob. She is a mother of 2 daughters Jessica  and Alicia. Cheryl believes in giving back to the community and has volunteered in the Springfield school system as well as SAU16.  Her passions are gardening, cooking and sharing yoga with others.
Leslie Webb (Teacher)
Leslie graduated from the Prana studio's 200-hour Integrative Yoga Teacher Training in January 2011. Currently, she enjoys teaching classes with adults while integrating aspects of Yoga and Somatics.  A former girl scout leader and 4H volunteer, Leslie and her family run a boarding facility for horses in Lee, NH.  where she lives with her husband, daughter Julia, two dogs, their cat and 6 gorgeous hens.
With a master's degree in Occupational therapy, she incorporates a mind-body connection into her work.  Leslie has practiced yoga for over ten years with preschoolers, teenagers with neurological challenges and adults,  including her 88-year old Dad.'